The Purple Bus Routes 2018
Traveling Players Ensemble is in residence at The Madeira School in McLean, VA. Daily transportation is provided from conveniently located pick-up/drop off points, including three metro stops.
The excitement of Traveling Players begins and ends on our signature purple buses, driven by trained commercial bus drivers (CDL) who are at least 21 years old. Each bus includes a bus counselor whose job it is to ensure a safe and fun ride by organizing games and bonding our community of teen performers.
Transportation is included in tuition.
You can see a map of all our bus routes here.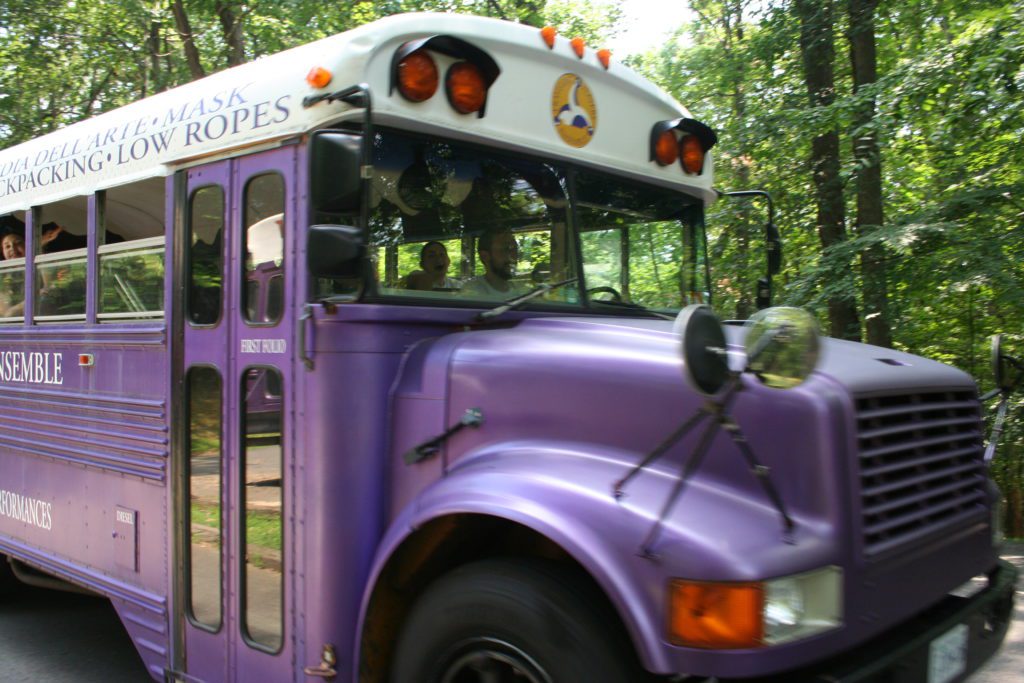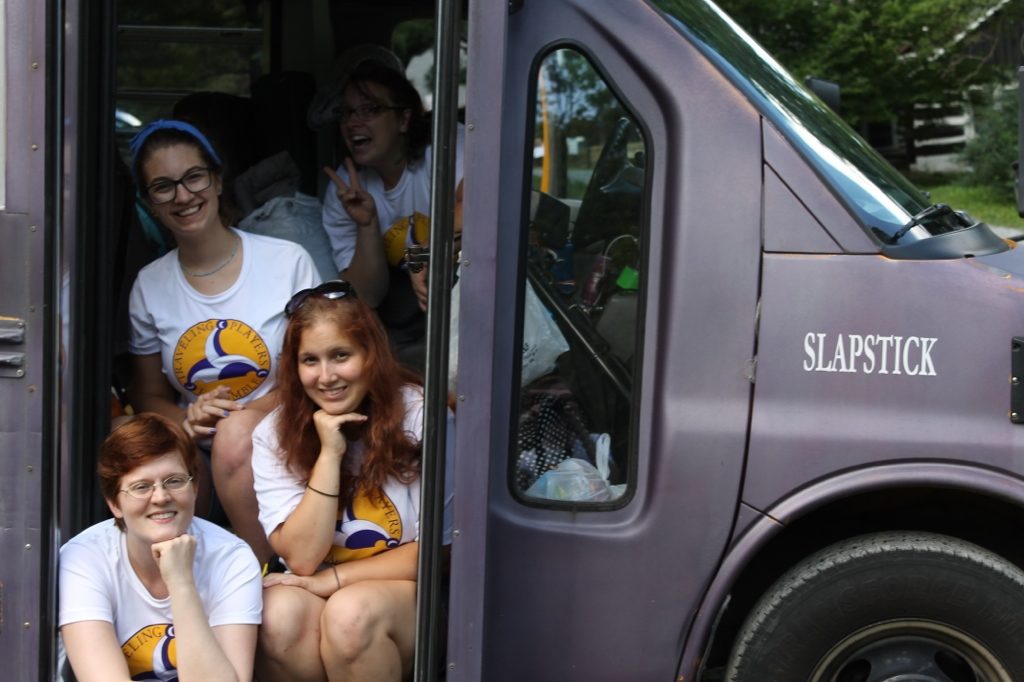 **Our Transportation system may change, subject to demand.**
Lower Virginia Route
Alexandria, Arlington, Falls Church, Metro (orange line), Rt. 66, Vienna – SEE MAP
8:00/5:05 Bailey's Crossroads – REI
8:25/4:45 Yorktown HS
8:40/4:30 West Falls Church Metro (orange line)
Upper Virginia Route
Ashburn, Lowes Island, Sterling, Herndon, Reston, Chantilly, Vienna, Oakton – SEE MAP
8:00/5:00 Joey's Corner Cafe (behind Dulles Town Center–same place, new restaurant!)
8:25/4:35 Reston's Plaza America – Starbucks
8:45/4:15 Wolf Trap
Washington, DC & McLean Route
NW, Metro (red line), Chevy Chase, McLean – SEE MAP
8:00/5:00 Friendship Heights Metro
8:40/4:30 McLean Shopping Center
Maryland Route
Takoma Park, Silver Spring, Metro (red line), Kensington, Rockville, Bethesda, Potomac – SEE MAP
8:00/5:30 Forest Glen Metro (red line)
8:30/4:50 Pyle MS
Drop Off & Pick UP
Campers may also be dropped off and picked up directly at Madeira, where they will be supervised by a staff member. Morning Drop-off is at 9:00 am. Afternoon pick-up is at 4:00.