Got questions about Traveling Players' online summer programs? Want to try out the fun before you commit? Make sure to join the jam!
Artistic Director Jeanne Harrison will be there to answer your questions about our summer programs, how the shift to digital camp will work, and what makes a Traveling Players summer joyous, artistically challenging, and a place for friendships to flourish!
SUMMER 2020 — WE'RE OPEN!
Small by design. Awarded for excellence.
Not just skills — a full production! And a community!
Read more here.
Free to everyone, and everyone can play!  Jam masters and improv gurus Joe Godburn and Katie Elliott get you up, playing, and creating something truly memorable in no time.  Rated G the whole evening. 
Friday, June 19th, 7:00-8:30 pm
Tuition: FREE! (Registration required.)
Ages: 4th grade to adult – alums, parents and grandparents can play!
Improv Jam will be held online via ZOOM.
Instructor: Joe Godburn and Katie Elliott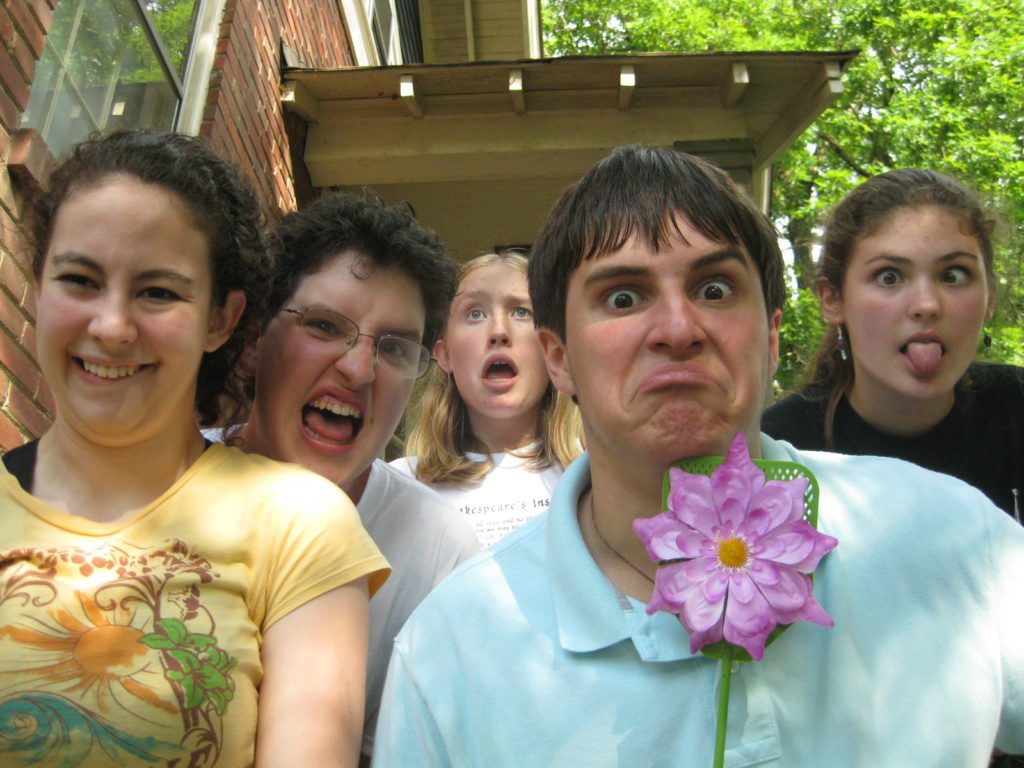 We found TPE through family friends, and both of my daughters have absolutely fallen in love with the program, the people and its entire ethos. Heck, their hearts go pitter-patter at the mere site of the purple TPE bus. They have made very close friendships and have grown as people through their summers at TPE.

— Parent
Already registered and want to see where you'll be spending the summer?  Not sure TPE is right for you?  Missing your TPE friends? Join us for our Open House!
Get a tour of Madeira, meet other campers and play an improv game or two.  Meet our staff, including Artistic Director Jeanne Harrison and other faculty.
It's an informal affair; you can drop by whenever it's convenient.  The whole family is welcome.  Please wear shoes for walking in the woods.  The Open House is rain or shine.
Saturday, May 30th, 2020
1:00-4:00
The Madeira School
8328 Georgetown Pike, McLean, VA 22102
When you arrive at Madeira, tell the gate guard you're there for the Traveling Players Open House and ask for a map of the campus.  Drive and park in the LOWER LOT, and then walk up to the Chapel Auditorium.