Traveling Troupe Auditions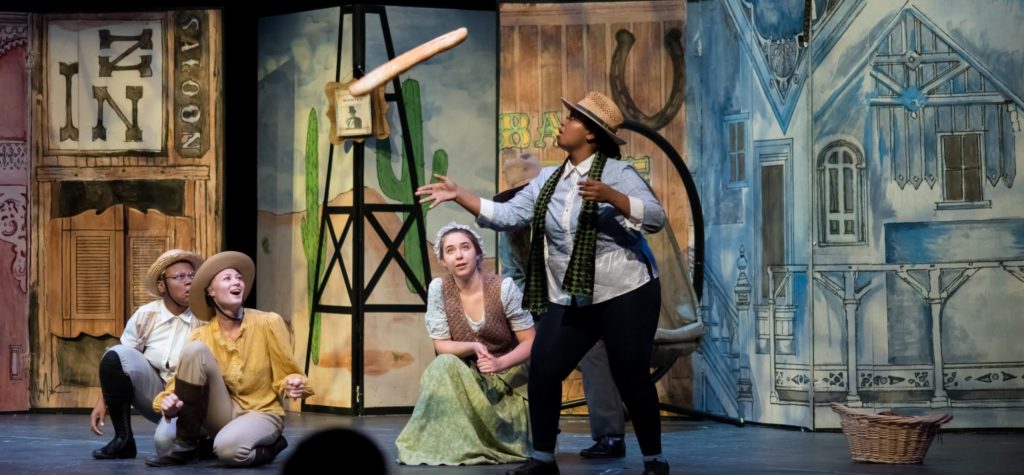 Information below is for summer 2019.
Summer 2020 registration opens December 1st for returning campers, and January 1st for new campers.
Traveling Troupe, directed by founder & producing artistic director Jeanne Harrison, is by audition only, for current 9th – 12th graders. Auditions are also open for Commedia Troupe.
Want to guarantee your spot at TPE this summer? Register for High School Ensemble before you audition—we'll apply your tuition toward Troupe if you get in.
Why Study Shakespeare?
By focusing on classical theatre, Traveling Players trains performers who are bold, resourceful, and skilled.  It's said that if you can act Shakespeare, you can act anything.  If this is true, a summer at Traveling Players Ensemble trains you to act not just anything… but anywhere.  All the world's a stage!
While not all of Traveling Players' alumni pursue theatre professionally, those that do have done quite well.  Our students have attended Yale, Emerson, Muhlenberg, NYU's Tisch School of the Arts, among other schools, often receiving artistic awards or scholarships.  Our alumni are currently working with the SITI Company, Trinity Rep, Shakespeare & Company and Cal Shakes.
What to Prepare
Please prepare a Shakespearean monologue (min. 14 lines).  Wear comfortable clothes so you can move around.  Auditions will include some improvisational games as well as cold readings from the play.  Please familiarize yourself with the plot and characters.  If you have not registered in advance, the audition fee is $60 at the door.  Bring a bagged lunch: we'll have some snacks as well.  
Please Note:
Traveling Troupe auditions are binding.  This means that you agree to come to camp if accepted.
Before Auditioning, please read our Troupe Policies for info about commitments and electronics on tour.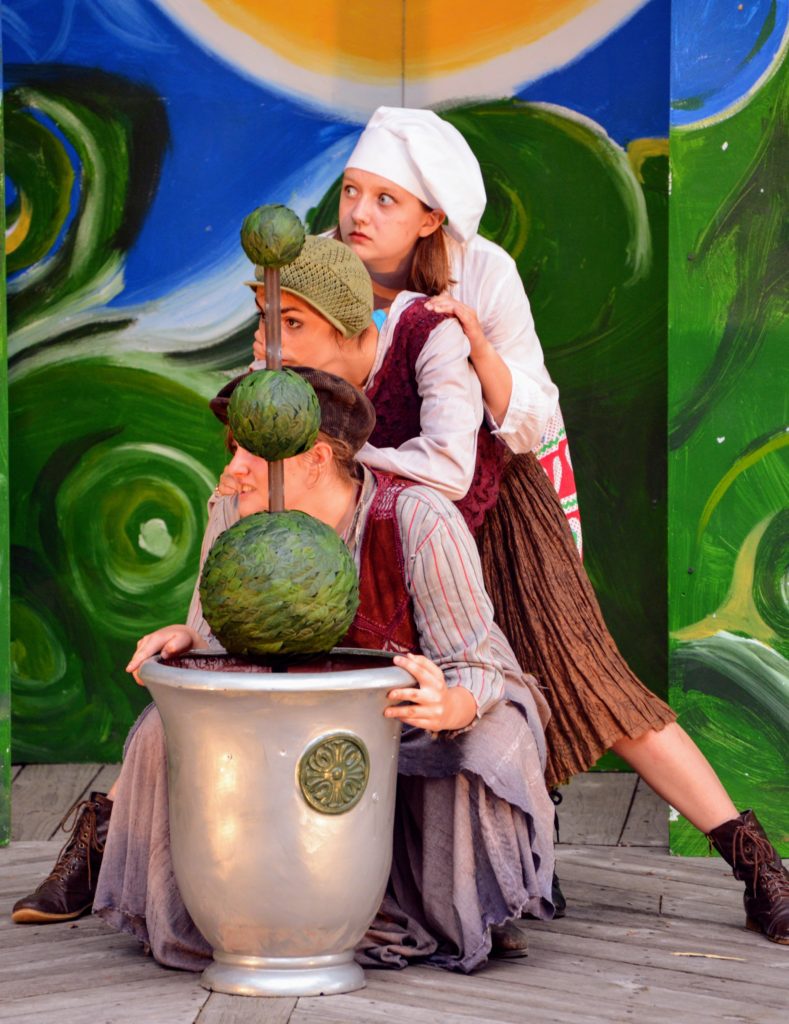 Traveling Players is the combination of incredible theater training, a safe and supportive space to take creative risks and a welcoming community of theater nerds like me.
My son and daughter have attended TPE camps and classes for many years. It is the most important activity in both of their lives. The instruction in classical theatre is incomparable. The outdoor skills and experiences are phenomenal. And the friendships and close, supportive community of kids are priceless. Go!
We have been going to see Shakespeare shows at festivals where, in addition to a regular cast, they also have equity actors perform. Your kids did as good of a job as we have ever seen — we were totally blown away.  My husband could not believe that your kids were high school kids and not college kids.