Commedia Troupe Auditions


Commedia Troupe is by audition only, for current 8th – 12th graders. Want to guarantee your spot at TPE this summer? Register for High School Ensemble (8th – 12th grade) or Middle School Ensemble (6th – 8th grade) before you audition—we'll apply your tuition toward Troupe if you get in. 
Auditions are also open for Traveling Troupe.
While not all of Traveling Players' alumni pursue theatre professionally, those that do have done quite well.  Our students have attended Yale, Emerson, Muhlenberg, NYU's Tisch School of the Arts, among other schools, often receiving artistic awards or scholarships.  Our alumni are currently working with the SITI Company, Trinity Rep, Shakespeare & Company and Cal Shakes.
WHAT TO BRING
Please prepare a 90 second audition piece (see below for details).
Come dressed in comfortable clothes.  Wear contacts if you need them (if you only wear glasses, just wear those; it's not a big deal).  Auditions will include improvisational games and physical work.  If you have not registered in advance, the audition fee is $60 at the door.  Bring a bag lunch or dinner; we'll have some snacks as well. 
Dates:
Audition : Friday, May 3, 7:00 – 9:30pm
McLean Governmental Center,
1437 Balls Hill Road,
McLean, VA 22101
Spaces are still open for girls only. Roles are not yet cast; if accepted, cast members should plan to attend a mandatory casting session on Sunday, May 19 from 12:30 to 5:30 at the Old Firehouse Teen Center (1440 Chain Bridge Road, McLean, VA 22101)
PLEASE NOTE:
Commedia Troupe auditions are binding.  This means that you agree to come to camp if accepted.
Before Auditioning, please read our Troupe Policies for info about commitments and electronics on tour.
Please prepare to be at the audition for the whole time.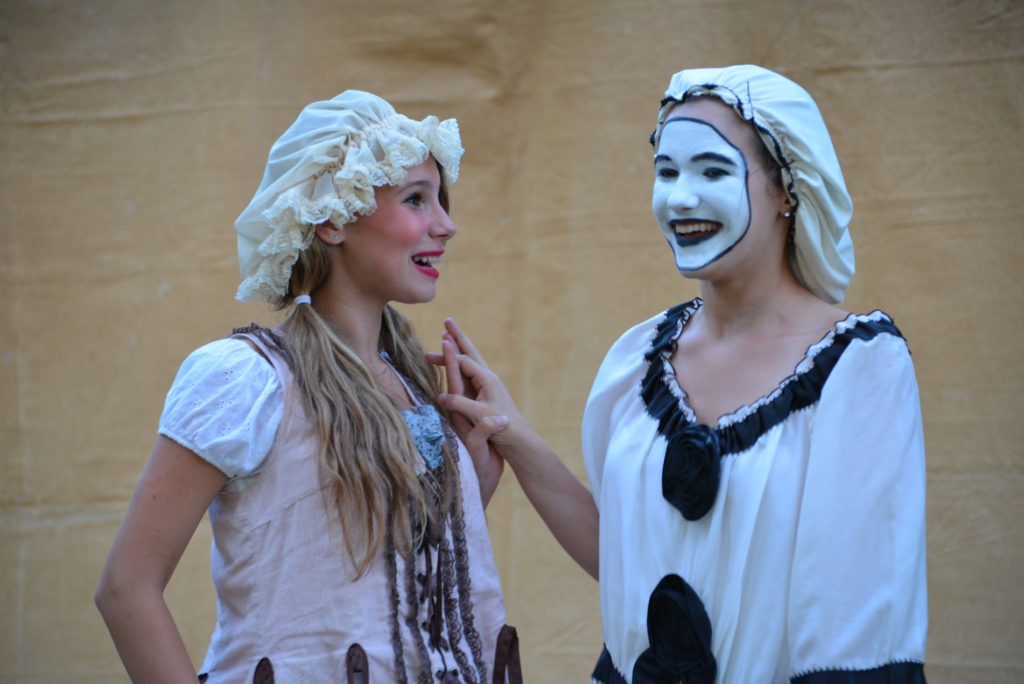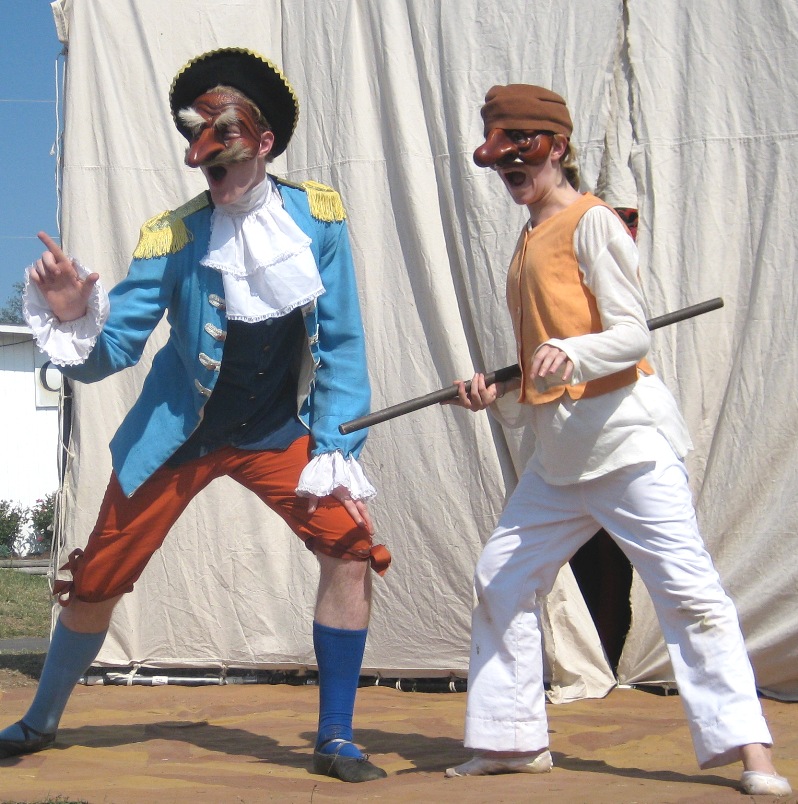 What to Prepare
Please prepare one of the following:
A ninety-second physical comedy routine using an object.  This should be performed without words, although you can certainly make sounds.  You can use any object you like (bring it with you).  The piece should follow this general structure: 1) you try and use the object for it's intended purpose; 2) for some reason (malfunction, incompetence, accidents, etc.) it doesn't work; 3) you end up using the object for another purpose entirely.

Example 1: You enter with a broom, intending to sweep the floor.  unfortunately, there's a piece of paper lying on the floor, which is impossible for you to sweep up with the broom.  You get increasingly frustrated with the broom, scold it, regret that you've scolded it, and apologize to it.  To make up, you make it into a dance partner and waltz off with it.
Example 2: You enter with a kite, intending to fly it.  Since there is no wind, it does not work.  You try running around to generate wind, but keep hurting yourself.  Eventually, you realize that the kite makes a good fashion accessory and exit, wearing it like a cape.

A ninety-second story.  Tell us a story from your own life, but exaggerate it to make it ridiculous.  Remember, this is a performance piece, so give it some kind of build: start with a real story ("last summer, I went sailing with my brother and sister"), then begin to add details that are funny, but might still be true ("none of us knew how to sail, so we ended up stuck on the lake for two days.  All we had to eat was a pack of fruit roll-ups"), and, eventually, get to the ridiculous parts ("we were finally rescued by vikings, who would only take us back to shore if I bested their leader in a pie-eating contest.")
You can prepare either of the above options.  Prepare only the piece you feel more comfortable with.