Earn two Junior patches in one day!
Spend a day with your troop learning about theatre, playing games, dressing up as spooky witches, making root beer floats, and earning badges.
March 23 and 31, 10am – 3pm
Earn two Junior patches in one day!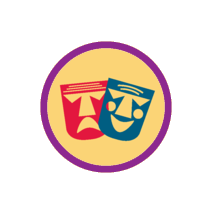 THEATRE (make your own)
Acting, improv, characters, and more! This  badge is a TPE exclusive!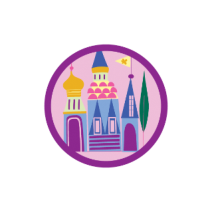 Playing the Past
Dream up a character and get ready to live history!
The Fun
Spend an exciting day with your troop playing theatre games, making root beer floats, and leave with TWO fun new badges on your vest!
The day starts with warm ups and theatre games, as you learn about acting and improv. Then, build on those new skills to do acting scenes about witches, design your own characters, and take a bunch of spooky photos around a foggy cauldron (full of homemade root beer)! 
Theatre is all about bonding and team building! Scouts will leave with fun memories and a better appreciation of their troop.
The Training
Girl Scouts will develop skills in improv, acting, theatrical design (costume & sets), and text analysis, while playing with fun theatrical special effects and learning about history! Scouts will leave with two new badges.
Traveling Players programs always offer expert training in acting, character development, improvisation, and text analysis. We also value the spirit of the ensemble. Our ensemble- and team-building adventures help create a strong, supportive troop and friendships that will last a lifetime. 
The Badges
Theatre
This badge is a certified Girl Scout make-your-own badge, including the certificate! The make-your-own badge program is now discontinued, so you can't get this badge anywhere else. It's a TPE exclusive!
Playing The Past
This fun junior badge is a great way to get your troop engaged and thinking about characters in history. Earn this badge by learning about the history of witches and designing your own witch character!
Tuition & Details
Dates available: March 23 and 31
Expert Instructors: Rachel Mulford, Joe Godburn
The Theatre badge is a TPE exclusive!
Sundays, 10 am to 3 pm at the Old Firehouse Teen Center in McLean, VA
$60/scout; $200 deposit, with remainder due 1 week in advance along with final count.
1 adult required to attend
10 scout minimum