(open to all previous campers still in Middle/High School)
TPE's final event of each year is its New Year's Eve Camp-in, when TPE campers spend the last night of the year celebrating, with theatre games, songs, time capsules, sleeping bag sculptures, and home-made root beer with the TPE staff.
Our eighth annual New Year's Eve Camp-in at The Madeira School will bid a fond farewell to 2017 and a glad hello to 2018 in the best possible way – with a crew of good friends, a glass of sparkling cider and a jar of nutella!
To participate, you must have been in a Traveling Players program sometime in your life, currently be in 6th grade or higher, and not yet have graduated high school.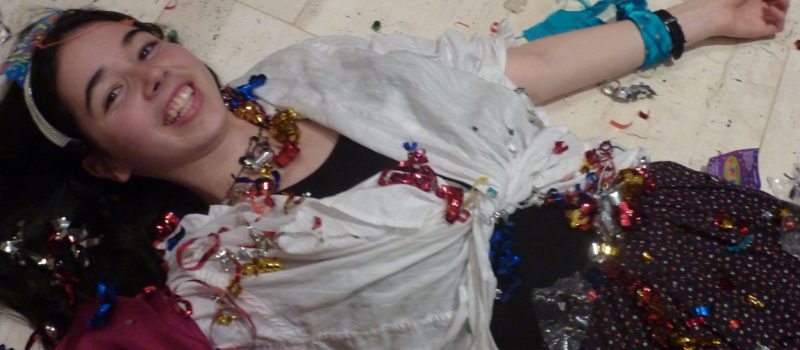 Date:
Sunday, Dec. 31 to Monday, Jan. 1
Time:
7:00 pm to 10:00 am (must stay for whole evening)
Tickets:
$150 ($135 on or before October 1)
***Because the Camp-in is a fundraising event, a portion of your tuition for the camp-in will be listed as a tax-deductible donation to Traveling Players Ensemble.
RSVP by:
Early Bird: October 1; Final Deadline: December 15 (we need to shop for food!)
Location:
The Chapel Auditorium at The Madeira School
Leaders:
Jeanne Harrison, Zophia Pryzby, Jeeho Ha, Allison Lehman
Registration:
To register, please visit our Store page and click on Field Trips and Special Events.