2019 - Shakespeare in Performance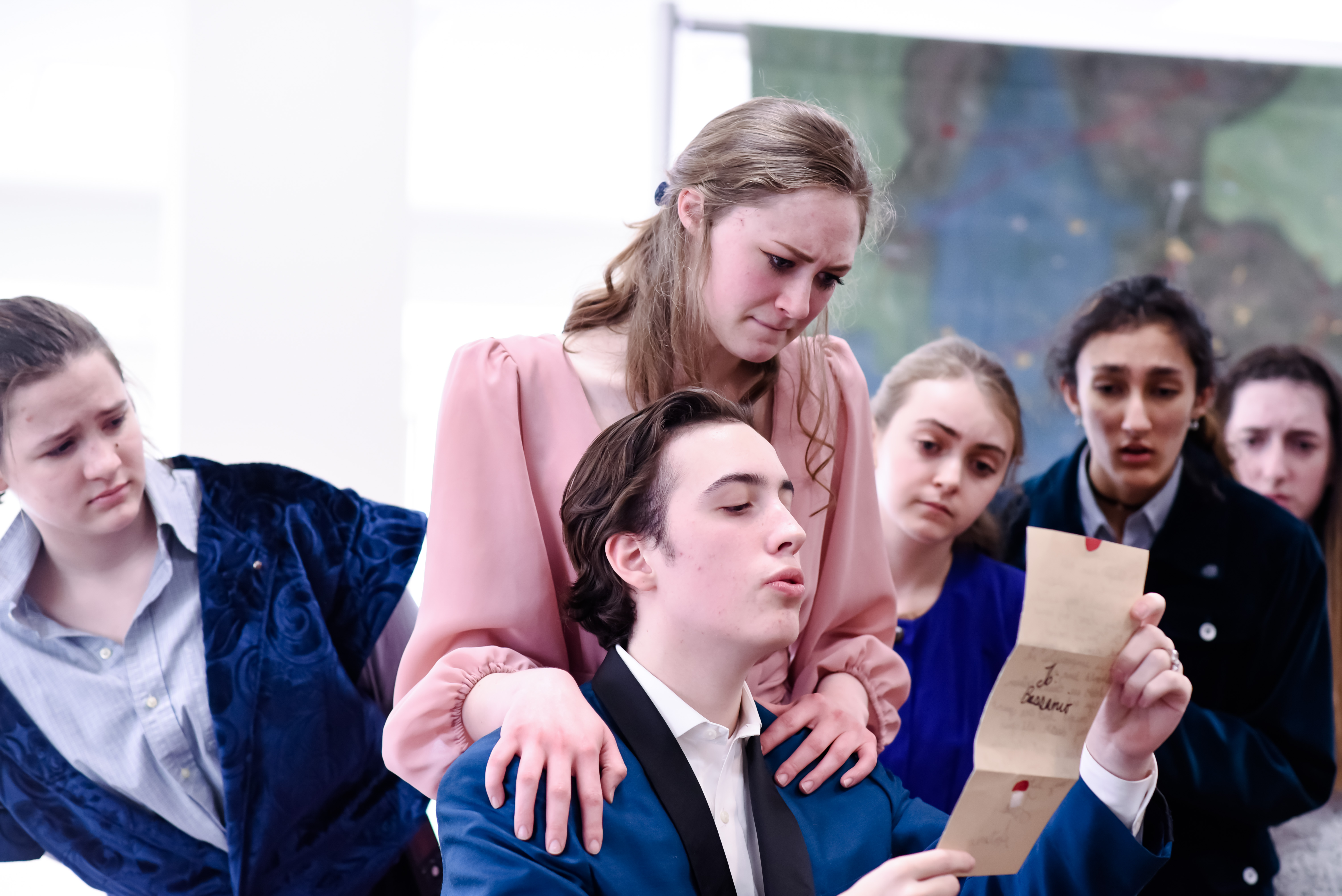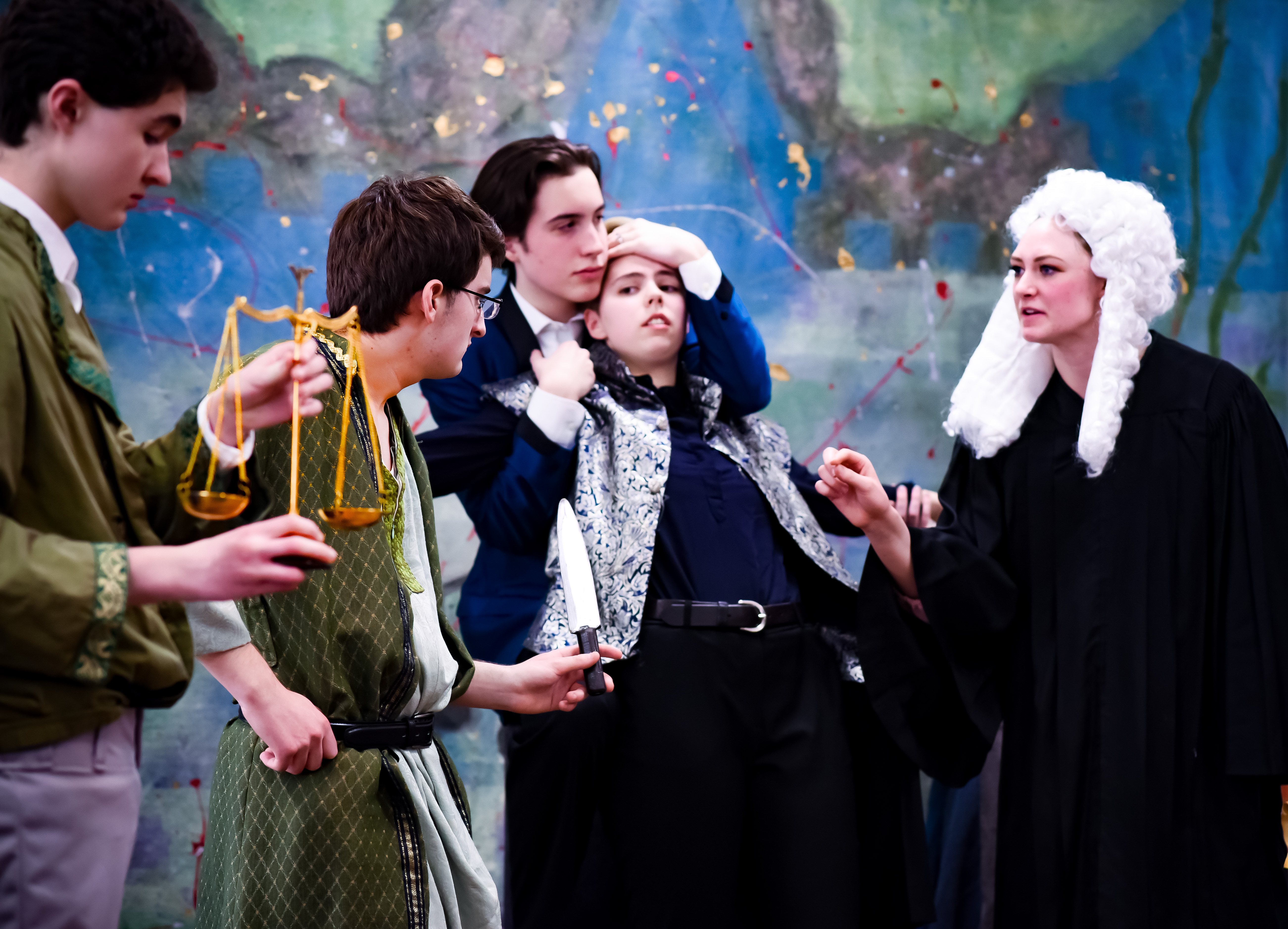 This acting and performance class will rehearse an abridged Shakespeare play, and then take it on tour to perform for the local community. Put those acting skills to work and watch them grow! 
For current 9th – 12th graders
Dates: Saturdays and Sundays, January 5 – March 17
The Play
For the first time in its history, Traveling Players presents The Merchant of Venice, Shakespeare's provocative play on prejudice and hypocrisy.  Why do this play?  And why do it now, when anti-Semitism is more prevalent in our daily lives?  Merchant is a challenging play for our challenging times, and theatre can start a dialogue – first with ourselves, and then with and our larger community.   By touring our production, we will perform for audiences who want to talk about the issues raised in The Merchant of Venice – probing not just the problems, but possibly discovering some solutions, too. 
In a safe environment, we will look at the text historically while being present with its contemporary reverberations.  We will honor the beauty of the verse and engage these complex characters with skepticism and integrity.  It will require superior acting skills, which makes it educationally worthy.  Additionally, several Traveling Players students are clamoring to do this play; they want this challenge.  As an educator, I want to follow their lead.    
The plot: An ill-considered bargain leads to a faceoff between two merchants in which more than money is at stake.  Two young wealthy women hatch plots to release themselves from their restrictive lives through the only avenue available to them: marriage.  Meanwhile, three ambitious young men look for opportunities for love and profit.  Law collides with mercy in this perplexing comedy that makes you wonder how happy the ending really is.
What I'm currently reading, reading, and watching about Merchant. 
There is no audition to enroll; auditions for roles will happen in the first weekend of classes.
The Training
Our rehearsals will prepare us well, with analysis of classical language, acting exercises, movement workshops and improvisational games that explore the world of the play.  The class is appropriate for experienced actors, as well as for those just being introduced to the classics. 
Traveling Players summer camps and classes always offer expert training in acting, character creation, physical comedy, stage combat, improvisation, and text analysis. We also value the spirit of the ensemble. Our ensemble- and team-building activities create a strong, supportive cast and friendships that will last a lifetime.
The Adventure
Take the show on tour! 
You'll be piling into a purple bus with your props, set, costumes, and staff (don't leave them behind!) and taking your show to perform for the local community.  We will also apply to perform at the Folger Shakespeare Library Secondary School Festival.  This festival is a wonderful opportunity for students to perform on a professional stage, watch productions by their peers and get feedback from theatre professionals.
Tuition & Details
Each year that our daughter has attended a TPE program (3 summers and 2 winters), I have been so impressed not only by the wonderful and professional nature of the programs, but by the genuine camaraderie developed between the cast and the directors. No other program or experience has been more challenging or meaningful for my daughter. Thank you! 

— Parent
Staggered Registration
Because of high anticipated enrollment, we'll be accepting older performers first for all classes. See staggered dates below. Younger performers can submit their registration at any time, and it's recommended that you do that as soon as you can, but we'll be processing them once they become eligible (in the order received).
Staggered priority registration for Shakespeare in Performance:
Nov. 1-4: 12th grade
Nov. 5-8: 11th grade
Nov. 9-12: 10th grade
Nov. 13-onwards: 9th grade