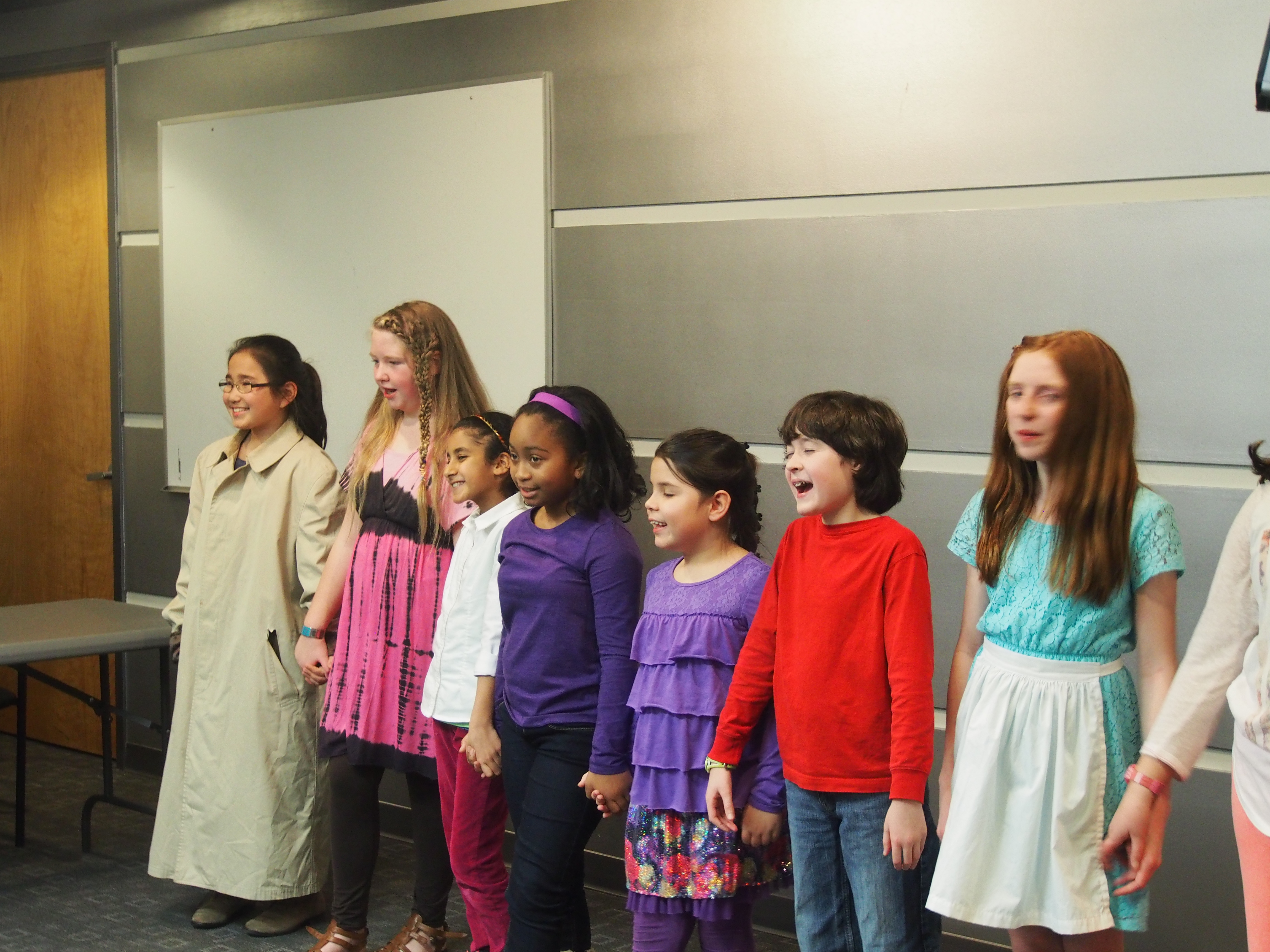 Step into acting with a fun class full of improv, theatre games, and short scenes.  Perfect for beginners and experienced performers!
For current 4th – 6th graders
Dates: October 7 – December 16
12:30-2:00pm (no class Nov. 25th)
Showcase: December 16
The Class
Perfect for beginning or experienced performers, this improvisation and acting class gives budding actors an overview of the art of performing. By playing fun-filled improvisational theatre games, we will tap into the creative juices of each student while teaching basic acting skills: clarity of thought and action, mental agility, spontaneity, actively listening and responding, and creative problem solving. While rehearsing short scenes, students will practice analyzing scripts, building a character, balancing logic with imagination, and collaborating with scene partners.
There will be a showcase for parents during the final class.
The Training
Traveling Players summer camps and classes always offer expert training in acting, character creation, physical comedy, stage combat, improvisation, and text analysis. We also value the spirit of the ensemble. Our ensemble- and team-building activities create a strong, supportive cast and friendships that will last a lifetime.
The Showcase
The final class on Sunday, December 16 will be a public showcase of the Fall Classes. 
Running from 3pm to 6pm, the showcase features improv games, scenes, monologues, and an open mic for members of the TPE community to share their talents.
Tuition & Details
Tuition: $350 ($325 before Tuesday, Sept. 11 at midnight)
Location: Old Firehouse Teen Center, 1440 Chain Bridge Road, McLean, VA 22101
Exceptions: On Oct. 7 and Nov. 18, classes will be at Lewinsville Retirement Community, 1712 Chain Bridge Road, McLean, VA 22101
Teacher: Jeanne Harrison