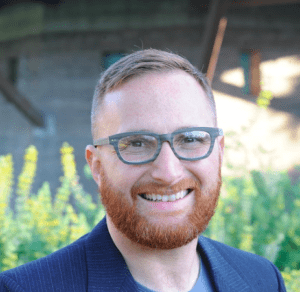 Ryan holds an MFA in Ensemble Based Physical Theatre from Dell'Arte International and a BFA in Musical Theatre and also trained at the Accademia dell'Arte in Arezzo, Italy.  Over the years he has had the privilege to work with such artists as Commedia dell'Arte master Antonio Fava, Roy Hart Theatre Company member Kevin Crawford, and comedian Ed Asner. 
He has worked in ensemble-devised theatre for the past eleven years in the US and abroad.  He has traveled to India, Sri Lanka, South Korea, Egypt, and Zimbabwe teaching Clown, Physical Comedy and Commedia dell'Arte with renowned clown and Dell'Arte International School Director Ronlin Foreman.
Along with teaching and performing Ryan has worked as an arts manager.  Working as, Managing Director for The Walkabout, Production Stage Manager for The Dell'Arte Company and annual Mad River Festival.  Ryan has developed and coordinated two large community arts festivals, staffing Custer Street Arts Fair in Evanston, IL and The Creamery District Arts Festival in Arcata, CA.
Ryan is excited to return to Traveling Players for a third summer, after assistant directing Traveling Troupe's Comedy of Errors, Commedia Troupe's Snow White, and the Middle School Ensemble's Scapin.