Our audience capacity is limited due to COVID restrictions, so we advise reserving your tickets as soon as possible!
Interested in group sales? Email programassistant@travelingplayers.org for rates!
Festival Schedule:
Performance Dates – March 12, 13, 19, 20
11 am – Ariadne's Thread
Run Time: 35 minutes
recommended for ages 6 and up
3 pm – The Odyssey
Run Time: 50 minutes
recommended for ages 8 and up
7:30 pm – Hecuba
Run Time: 95 minutes
recommended for ages 12 and up
Required: Maximum vaccination level possible — fully immunized and boosted, if that is an option for you.  You must show proof of vaccination card in advance of or upon arrival.
Required: Masks while in the Studio. (Acceptable masks: medical, N95 or KN95; cloth masks can be worn on top of these, but not instead of)
Exceptions: None.  Our performances are not recommended for children under the age of 5.
Please note: Our Studio will be filled to 60% capacity.  We will seat family/bubbles together, socially distancing between family bubbles. Our performers will be unmasked while on stage and masked while backstage.
Thank you for your understanding and adherence to our policies.  Our Studio is small, and our performers and audience members are treasured members of our community.  We want to keep everyone safe.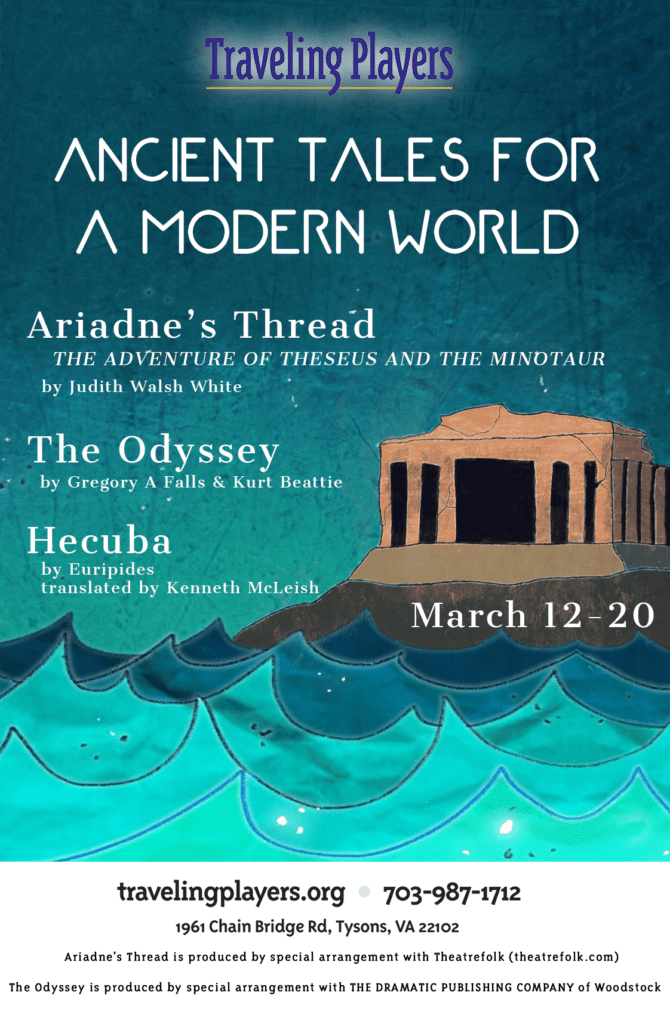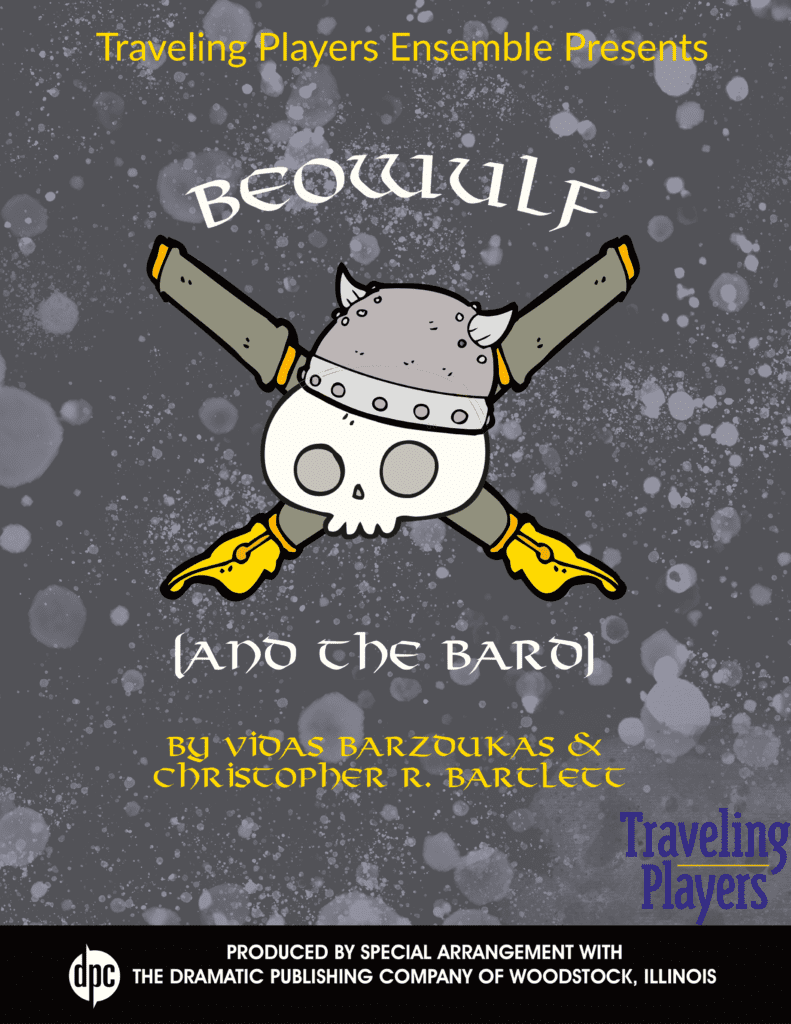 Beowulf (and the Bard)
Beowulf (and the Bard) is a fun, frenetic and freewheeling farce that updates the Old English poem about the warrior Beowulf, who must rescue the mead hall from a hideous ogre (and his even more hideous mother).  Told through the eyes of the epic's writer—a character known simply as "the bard"—the comedy's events unfold much differently than the familiar story passed down through the ages.  In reality, Beowulf is an out-of-shape prince hoping to fulfill the heroic code, while the bard is a desperate poet struggling with a nasty case of writer's block.  This retelling also introduces a new female character: the bloodthirsty warrior princess Gunborg, whose quest to reach her heroic destiny is ignored by her overprotective father, the king.  Beowulf (and the Bard) is a comedy about friendship, duty and what it means to be a hero.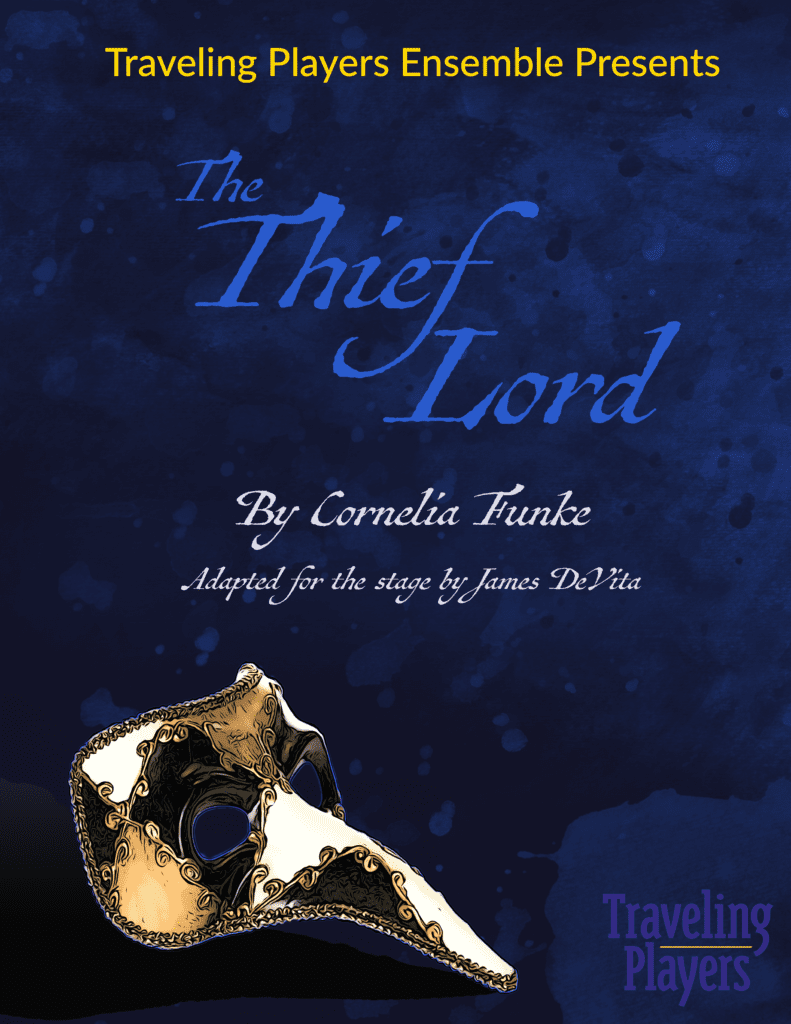 The Thief Lord
Two orphaned brothers have run away to Venice, where crumbling canals and misty alleyways shelter a secret community of street urchins. The leader of this motley crew of lost children is a clever, charming boy who calls himself the Thief Lord. And he has a dark secret. Something from a forgotten past that poses a threat to the boys' freedom: a treasure so enchanted, it can spin time. Adapted from Cornielia Funke's New York Times bestselling novel, The Thief Lord is a dazzling adventure about growing up and the families we create for ourselves.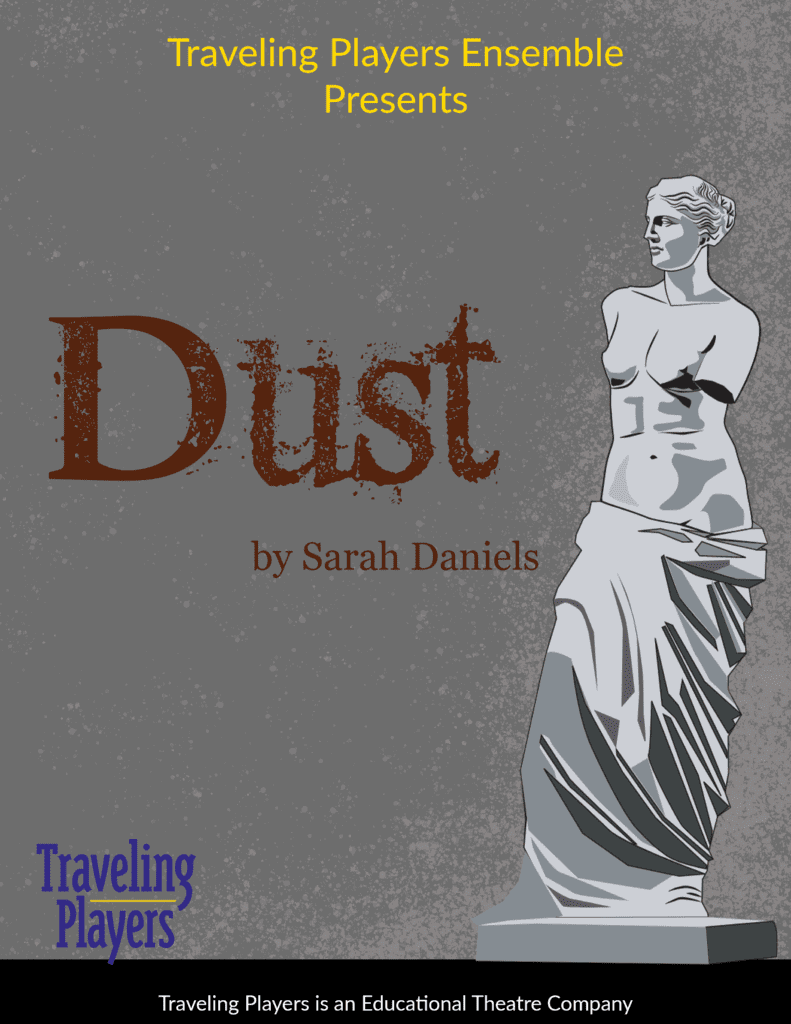 DusT
In Dust by Sarah Daniels, a high school drama field trip to London goes awry when they discover an unclaimed bag on the underground.  Everyone evacuates the subway train, except for one girl – the girl being taunted by the bullies.  She is let off the train at an ancient tunnel that has no electricity to walk her way to safety with just a flashlight.
Big explosion – flashback to… Roman Londinium!  It's now the 1st century, when London was being occupied by Rome.  The play becomes an Alice-down-the-rabbit-hole adventure of our poor outcast student encountering major heroes (Queen Boudicca!) and everyday folks around the Londinium Amphitheatre – gladiators, gladiator wannabes, prisoners, guards, lion tamers, food vendors, make-up sellers, and fortune readers. Written by one of England's most celebrated female playwrights, Dust brings present day teens into collision with the past, clarifying what courage looks like.