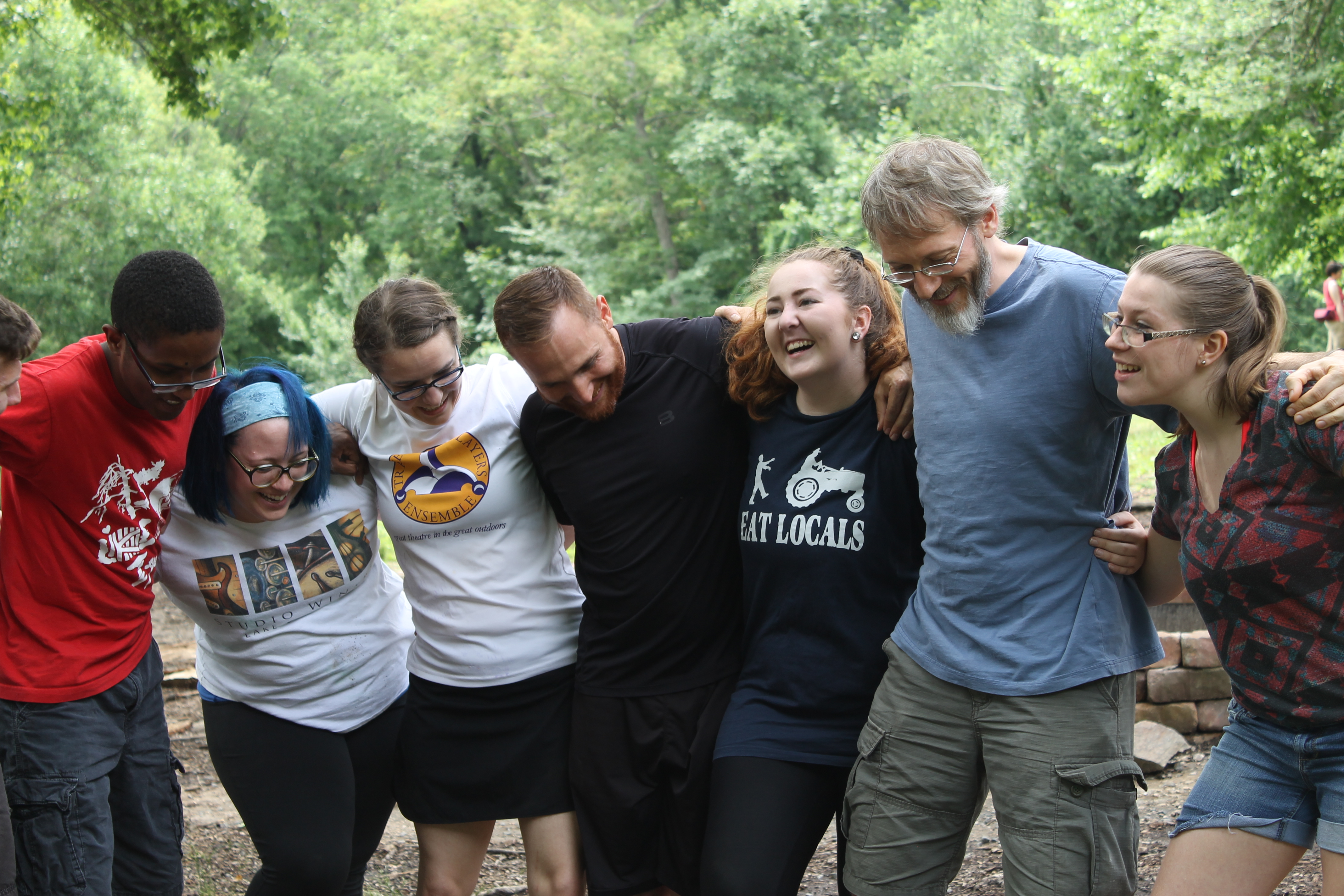 Traveling Players Ensemble, Inc. has a camp in Washington, DC for dedicated teens (ages 8-18) to perform classical texts in outdoor amphitheaters. Selected as a "Summer School in the Arts" by the NEA, Traveling Players Ensemble's camp provides intensive theatre training to small troupes of actors, culminating in backpacking trips to perform their show, giving teens and pre-teens the experience of wandering entertainers who carry dinner, tent and props all in their trusty pack.  TPE has performed at The Kennedy Center's Millennium Stage, Wolf Trap's International Children's Festivaland Colonial Williamsburg.
Camp dates are June 24 to August 16, Monday through Friday, with overnight campouts every Thursday. Orientation runs June 17 to June 21 (including a Thursday overnight) and strike is on August 17 (both are mandatory). We work late on Three Fridays for Festivals: July 19, August 9 and August 16. Traveling Troupe runs until August 10; Commedia Troupe runs until August 23.
TPE is in residence at The Madeira School in McLean, VA. Transportation is provided from DC-metro area (space permitting). Staff housing is not included or provided by TPE.
Staff training includes: Community First Aid & CPR, Safe Boundaries for students and staff (including appropriate language and touch, social media, risk management, and comprehensive mandated reporter laws), Leave No Trace outdoor ethics, and teaching strategies.  Plus we'll do pitching tents, fire building, learning styles, low ropes and ensemble building/training. 
See individual position descriptions below for details.
TPE can supervise your work for internship or college credit.
To apply for any position, email cover letter and resume to jeharrison@travelingplayers.org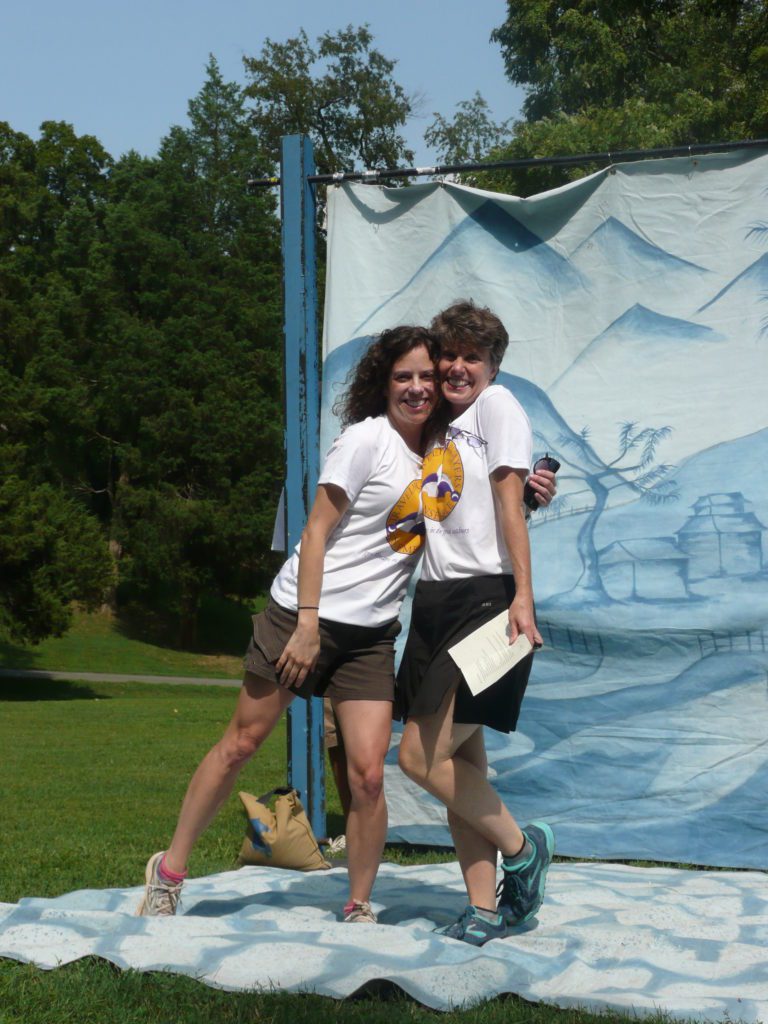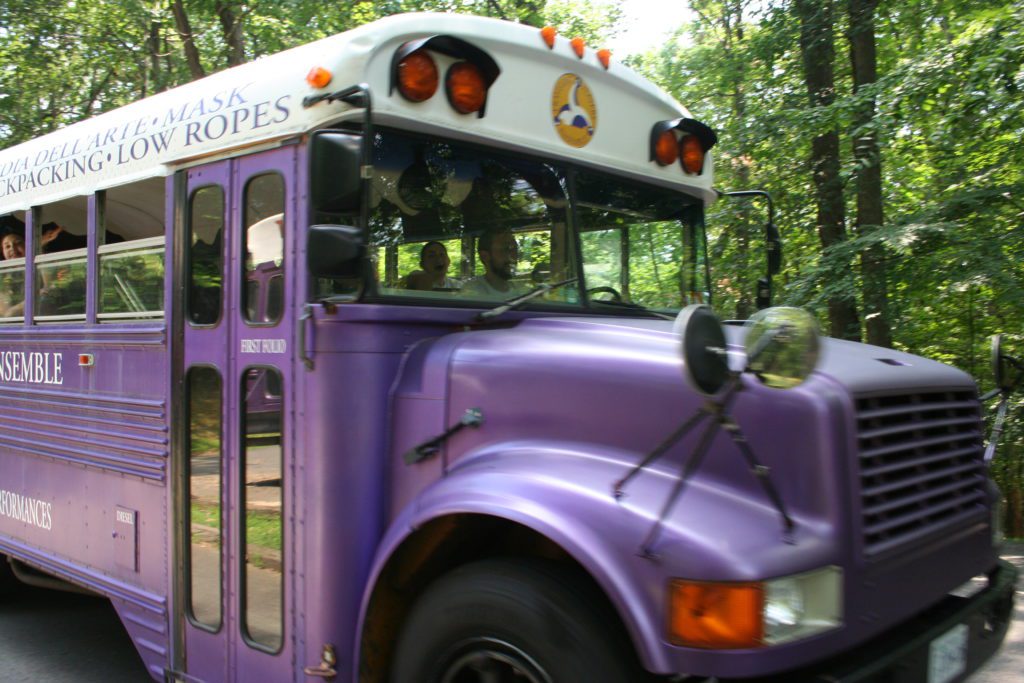 TPE has a transportation system and performance tours, so some positions will require the employee to acquire a commercial driver's license (CDL).  Training for CDL is provided.
Compensation for CDL drivers will increase pay by $150-225/week.
All applicants are eligible (above the age of 21).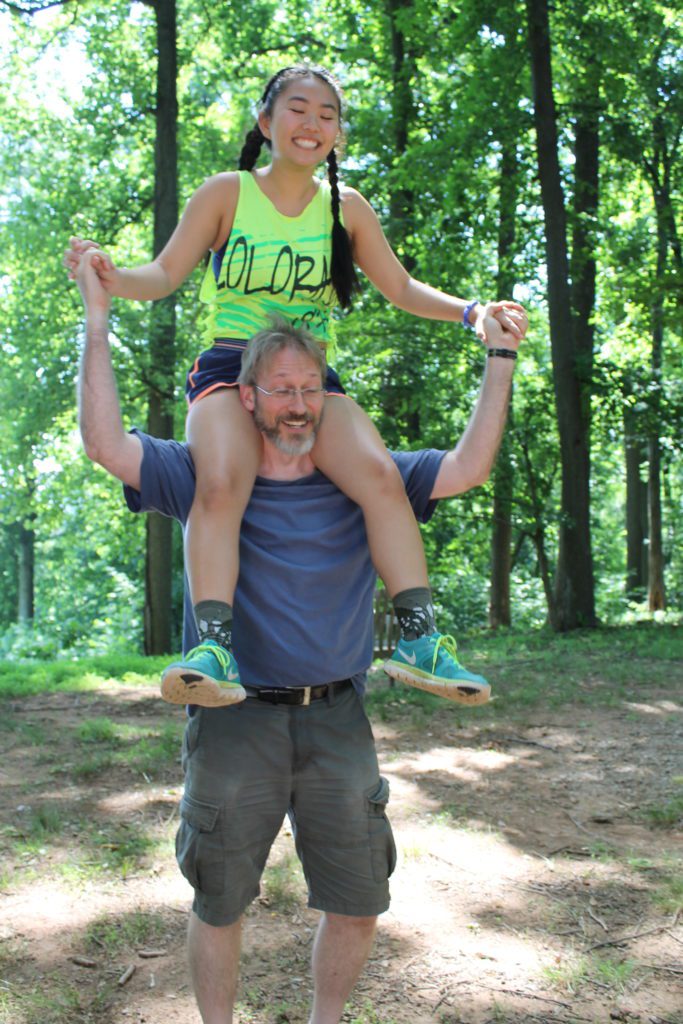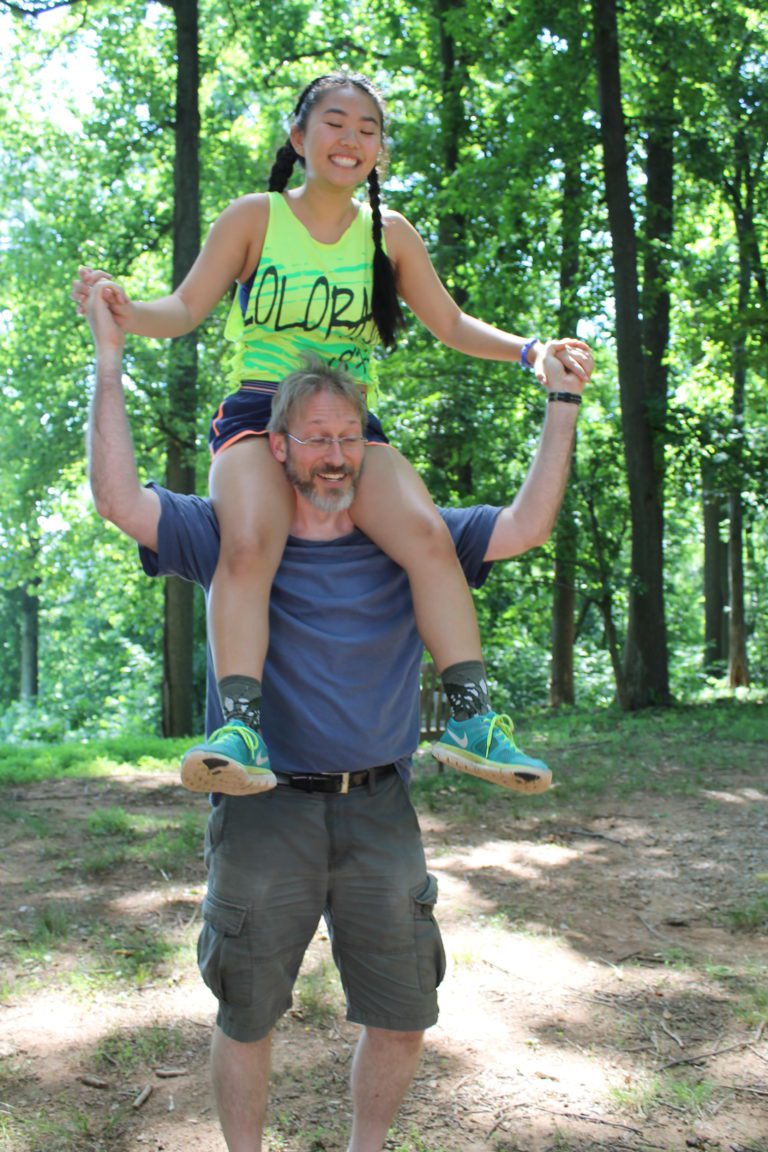 Marketing Intern: assists artistic directors in re-writing program descriptions, revising website, placing ads, writing press releases and reviewing marketing plan and presenting recommendations.
Program Manager Intern: assists managing director and artistic director by serving as registrar for arts education programs, human resources for summer personnel and assisting in marketing program through by responding to inquires and attending publicity events.
Finance Intern: assists managing director and artistic director by submitting payroll, bookkeeping in QuickBooks, managing accounts payable, re-organizing list of accounts in QuickBooks to more seamlessly transfer into documents needed for most grants applications, analyzing fiscal health of organization and presenting recommendations.
Commitment: 2-3 days/week (24 hours max/week); occasional evening or weekend hours.  Ideal candidate will be an arts management student; detail-oriented, highly organized, able to multi-task, initiate and collaborate; possess strong communication skills; have some experience in specific field and have a reliable vehicle (no public transportation available).
Compensation: Unpaid; however, TPE can supervise your work for internship or college credit.  TPE is a growing organization and internships can lead to future employment (we've hired interns before!)