Field Trips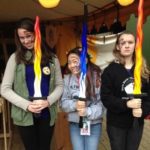 Go to plays at local theatres along with other campers and TPE staff.  Ride in a purple bus (or meet us at the venue).  We offer field trips throughout the year, including our annual trip to the Maryland Renaissance Festival.  Yes, parents can sign up for field trips as well!
Amphitheater Overnights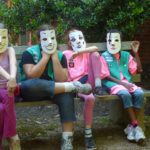 A Special Girl Scout Program
Spend a weekend with your troop camping out under the stars, cooking out, learning about theatre, playing games, and earning badges.