Our school year acting and performance classes offer all of the expert training  of our summer camp, year-round! With courses ranging from grades 4 – 12, there's a class for everyone.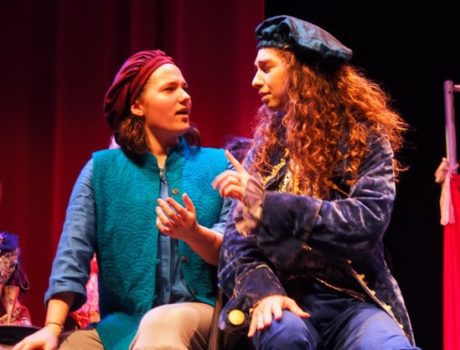 January – March
Grades 4 – 12
Our winter classes feature everything you love about TPE's summer camp – except for the outdoors.  Small ensembles of dedicated performers rehearse a fully-designed production under the careful guidance of a professional director.  You'll even take your show on the road, riding one of our purple buses to perform throughout the area, before returning home for a grand final festival.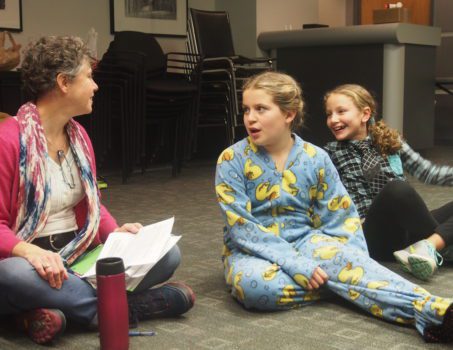 More information coming soon.
April – May
Grades 4 – 12
Our short and sweet spring classes focus in on specific acting skills, giving you a chance to explore a topic in depth without spending all your time on it.  Classes vary from year to year, but include: movement for the actor, improvisation, Commedia, and mask.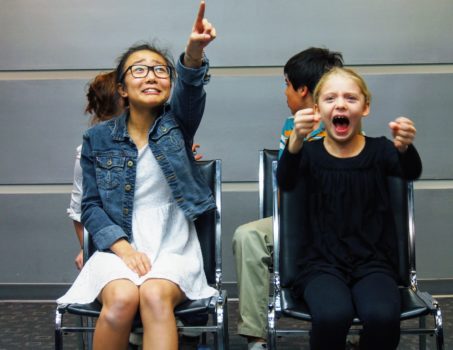 October – December
Grades 4 – 12
The fall classes focus on building your theatrical skills: improv, scene study, and monologues. Small class size means plenty of individual instruction, and the supportive, high-energy environment brings out the best in every student.  Whether you're checking us out for the first time, or a summer camp veteran looking to hone your craft, these classes will take your acting to the next level.  All classes end with a showcase performance in December.
During the fall, we also offer several One-Day Intensives, focusing on skills like stage combat, improv, clowning, and Commedia dell'Arte.