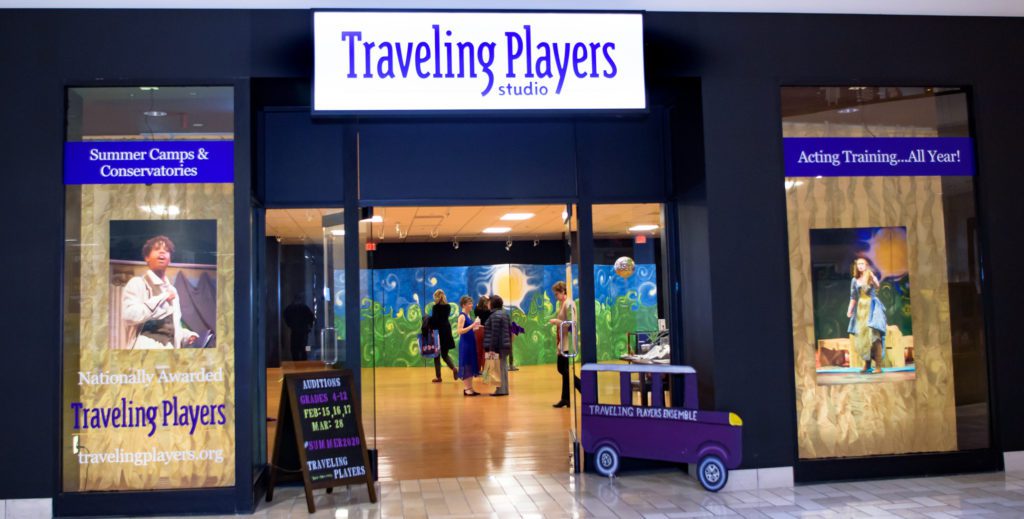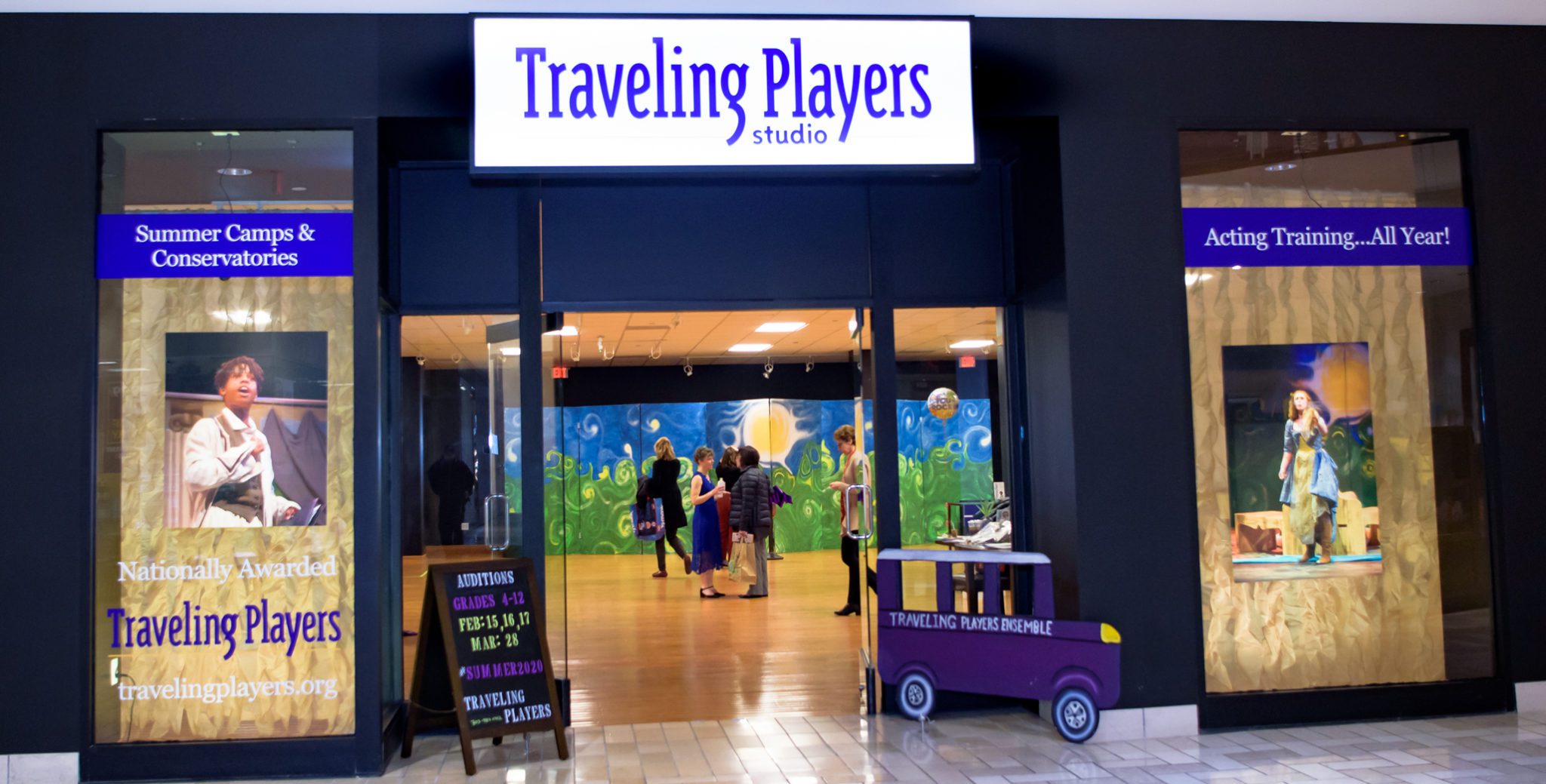 Traveling Players Studio
Tysons Corner Center (Tysons-1 Mall)
1st Floor by the former Lord & Taylor – use a mall map to find us!
We are right next door to a COVID-19 Vaccination Center. Come get your vaccine and then stop by our Studio!
Our Studio offers training, performances and events year-round, including:
The Studio is also available to rent for your programs and events. Contact Morgan Shotwell, Communications & Outreach Manager for details (outreach@travelingplayers.org).
Holiday Cheer Rewards at Tysons Corner Center
Do you shop while your child is in class? If you spend $500, you can get a $50 gift card!
Drive, metro (Tysons stop on Silver Line) or bus!
Tysons Corner Center offers ample free parking. To get to the Traveling Players Studio, we recommend that you park in Garage D and enter the mall on the first floor through Macys.
Traveling Players Studio opened in January 2020. A ribbon-cutting ceremony marking the opening of the Studio was held on February 5, 2020. Jeanne Harrison, Founder & Producing Artistic Director for Traveling Players Ensemble, kicked off the evening recognizing the people instrumental in making the Traveling Players Studio a reality: Matt Barry, AVP – Property Management; Todd Putt, Senior Manager Marketing; and Hillary Zahm, Senior Development Manager, with Macerich, the owner of Tysons Corner Center. Sol Glasner, President of the Tysons Partnership provided strategic networking.
Elected officials and key donors were on hand to celebrate this milestone with Traveling Players. Dalia A. Palchik, Fairfax County Supervisor for Providence District, and John Foust, Fairfax County Supervisor for Dranesville District, congratulated Traveling Players on their new rehearsal space. Chairman McKay was represented by Hannah Menchhoff, Communications Specialist. Joining the ribbon cutting ceremony were Linda Sullivan, President & CEO of ARTSFAIRFAX; Amy Swaak, President of the McLean Community Foundation; and Nancy Daugherty, Arts Education Specialist with the National Endowment for the Arts who have provided invaluable grant support to Traveling Players over the years.