Help us reach our goal of $250,000 by year-end!
Shakespeare had Queen Elizabeth, Moliere had Louis XIV, And We have You!
Traveling Players Ensemble works each day to make a difference in the lives of youth in our community through great theatre in the great outdoors.  We are also investing in the future.  To take advantage of great opportunities, we need your help!
HELP US BY DONATING TODAY!
This is the year to DOUBLE – even TRIPLE – your past level of giving!  We need additional funds NOW to invest in the future by expanding our year-round staff, and raising the resources we need to expand programming.
Together, we can make a difference!
Traveling Players Ensemble is a registered 501(c)(3) non-profit company. Tuition covers about 65% of the expenses of each Traveling Players camper. TPE relies on grants, donations and gifts to make up the remainder. See What Tuition Pays For.
Traveling Players Ensemble relies on the generous donations from corporations and individuals to continue providing great theatre in the great outdoors. Without the support of our corporate and private donors, the spirit and community of Traveling Players Ensemble would not be a reality. Your kind donations not only help cover some of the basic costs of operation, but they also allow us to provide scholarships to deserving students who otherwise would be unable to attend.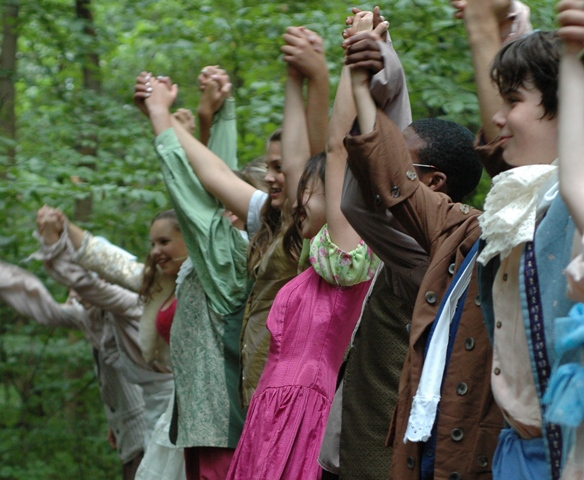 Traveling Players Ensemble complies with the Association of Fundraising Professionals (AFP) Donor Bill of Rights.